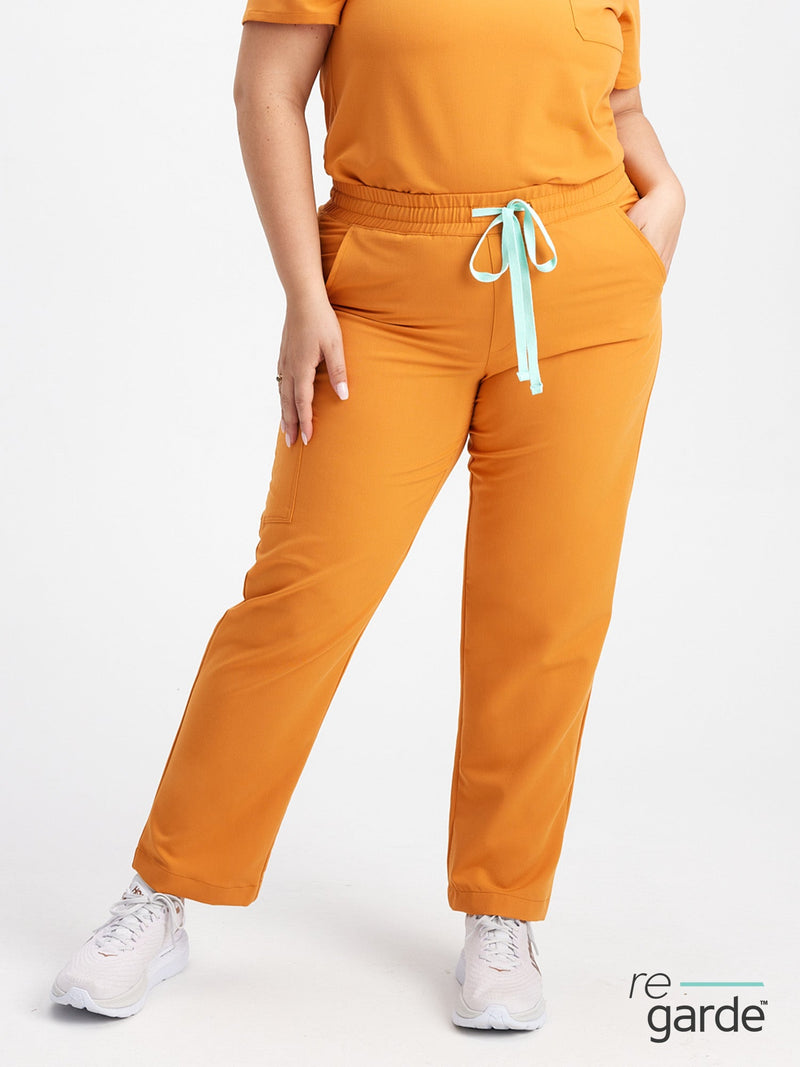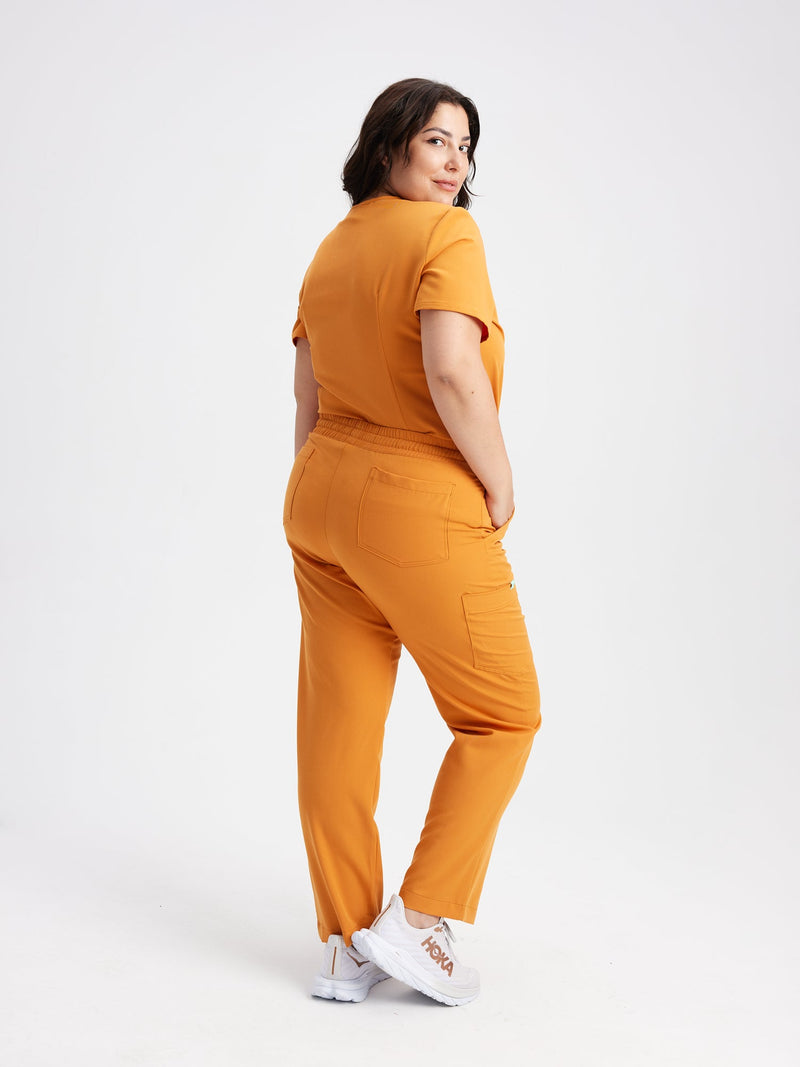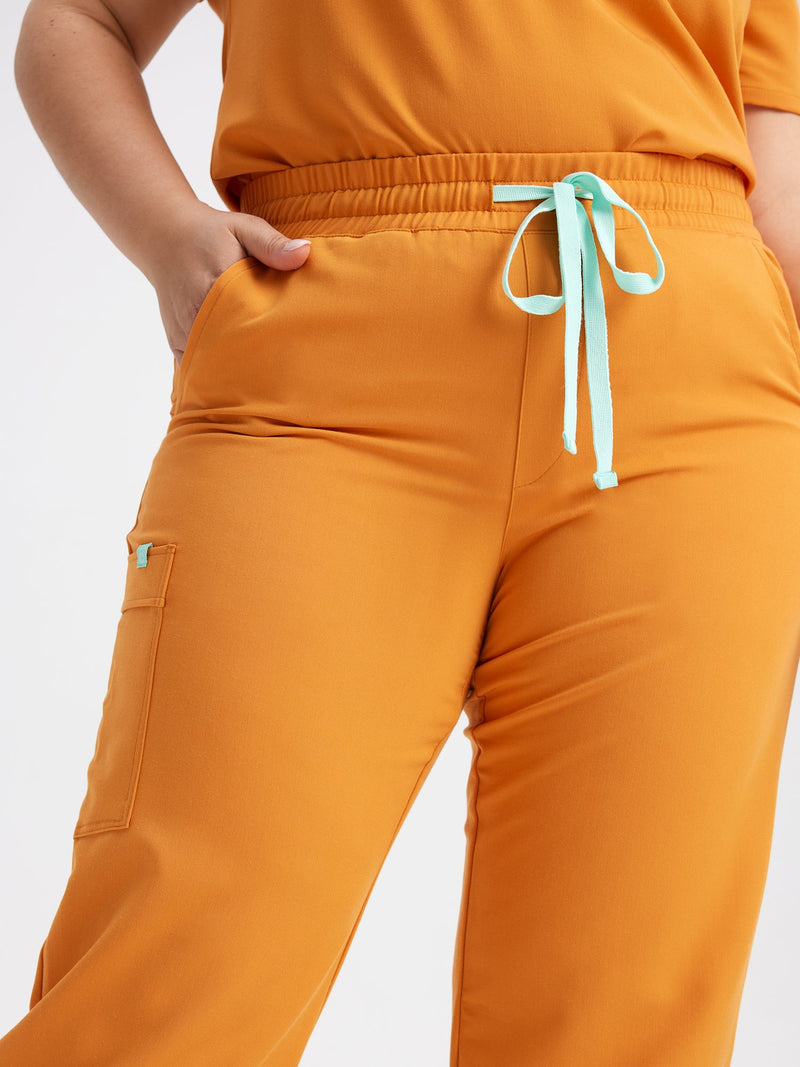 JULIETA RE-GARDE™ - MANGO - Straight Cut Scrub Pants
Regular price

Sale price

$48
To offer a more eco-responsible approach, the RE-GARDE™ fabric is made from a minimum 50% recycled polyester and therefore not only minimizes the energy used during manufacturing, but also the waste of textile.

By using recycled polyester in the production of our uniforms, we recycle for each piece of RE-GARDE™ clothing 10 plastic bottles that are normally discarded.
The one you didn't know you needed
Julieta – A pair of pants with a straight cut, as we love them! You will want to use it as pajamas; that's how comfortable they are.These pants have 4 storage pockets and an elastic waistband that go great with any top. Made at 100% in Canada.
Julieta's particularities:
Four storage pockets
Breathable and stretchy fabric
Four-sided stretch technology
Julieta's fabric:
71% recycled polyester, 23% viscose and 6% spandex.
5'2 weight 125. Body building body type with glutes, big quads, and small waist, and broad shoulders and arms. The size small for top and bottom fits perfectly well. I prefer this fit over figs

Love these pants

These pants are so cute and flattering! The amount of complaints I got on my butt from coworker is (ass)tronomical. Seriously though these are very lightweight, stretchy and soft

LOVE

I LOVE these scrubs! The best I've tried & I own a lot of scrubs. I will say this color felt a little different than my Persian purple or black pairs, a little less soft. But still great!

Beautiful

Beautiful color and very cute logo! The fit is perfect and stretch is great. I'm 5'4" and purchased large in the pants and they're great. Not skin tight which is what I prefer. The large was too snug in the jogger style.